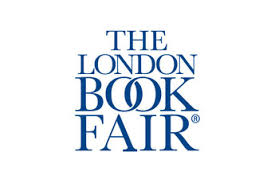 Having traveled the world as a publishing innovator and leader, OBS president Laura Fillmore is no stranger to hopping the pond. That said, she is very much looking forward to attending the London Book Fair this month — especially the Research and Scholarly Forum.
The London Book Fair is one of the world's largest and most influential publishing conferences, and is "the global marketplace for rights negotiation and the sale and distribution of content across print, audio, TV, film and digital channels." Featuring author meet and greets, seminars on the latest innovations in digital publishing, and an intriguing market focus on the long literary history and burgeoning publishing market in Mexico, this year's conference will attract visitors and professionals from all walks of publishing life and from all around the globe.
Stay tuned for more updates from London, or get in touch with Laura to schedule a meeting!
What: The London Book Fair
When: April 14-16, 2015
Where: Olympia, West London, UK
Meet with Laura: email info@obs.com to schedule an appointment